Guardians Appeal Tiger Landscapes
Join the WWF Guardians and help protect wild tigers and their heartlands
The Guardians are a group of loyal and generous supporters who each year help fund a specific and vital area of work with a minimum donation of £1,000.
Over the years, WWF Guardians have been instrumental in helping protect disappearing habitats, fragile ecosystems and endangered species.
Become a WWF Guardian today and you'll play a crucial role in tackling some of the biggest challenges we face. Each appeal runs from April to the following March - you'll receive exclusive updates on how the work you support is progressing and invites to special events and talks around the country.
At the heart of our world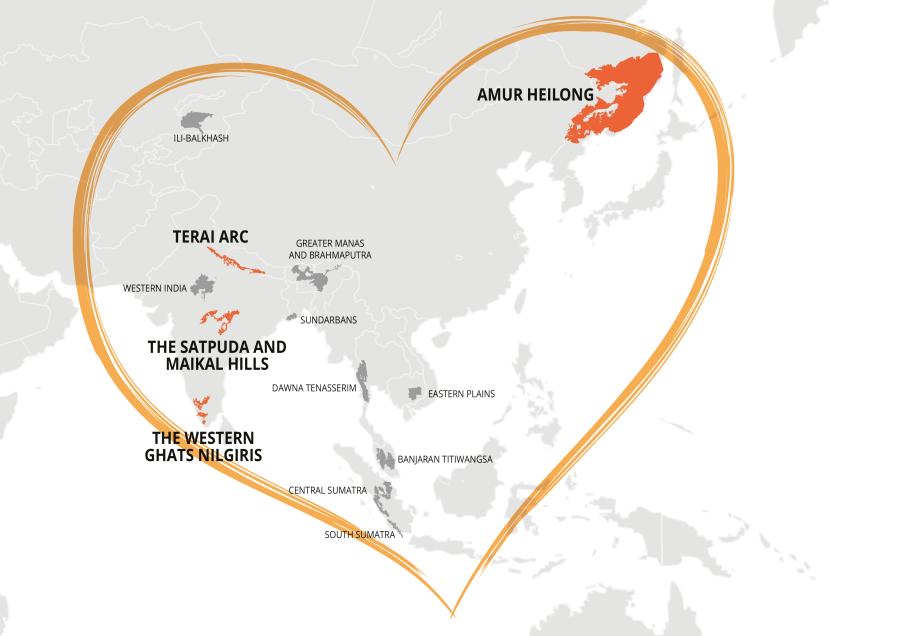 Magnificent tigers are champions for nature and the wild. By protecting their heartlands, we can save so much more. As apex predators, wild tigers keep deer and other plant-eating species in check, helping to maintain healthy vegetation and habitats. In turn, this supports invaluable ecosystem services for billions of people – from clean air and freshwater to medicinal plants.
Globally, the tiger heartlands play a significant role by containing greenhouse gas emissions in their forests, grasslands and soils. Plus, they help buffer against the impacts of natural disasters, such as by reducing flooding, stabilising soil and preventing desertification.
EVERY TIME WE PROTECT A TIGER WE PROTECT ITS WHOLE RANGE, SAFEGUARDING AN INCREDIBLE ARRAY OF LIFE.
Positive progress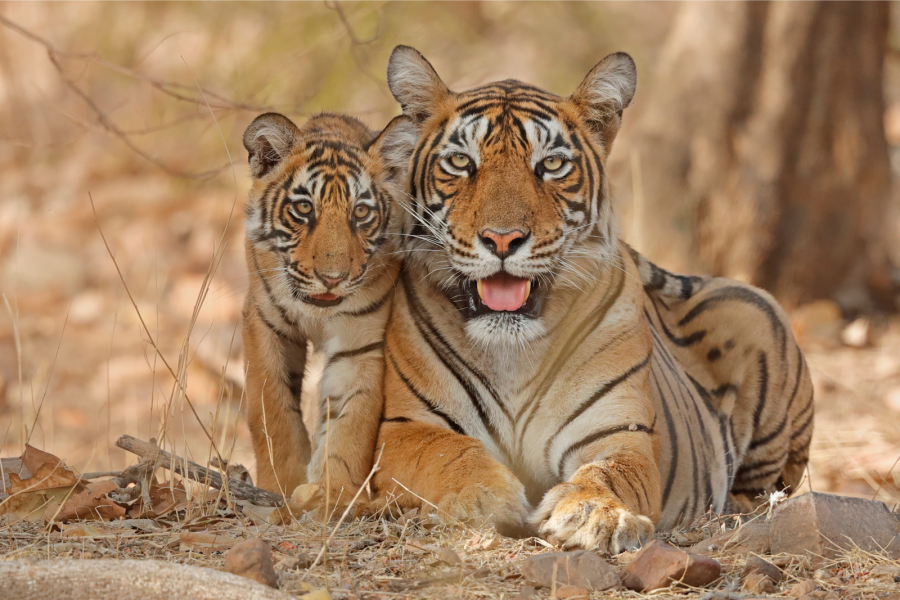 Last year, Nepal announced its tiger numbers had increased from as few as 120 in 2009 to an estimated 235.
In India, tiger numbers have risen from around 1,700 in 2010 to around 3,000 in 2018.
Tiger numbers have also increased in Russia's Far East, from as low as 20-30 in the 1930s to around 580 today.
Heart of the matter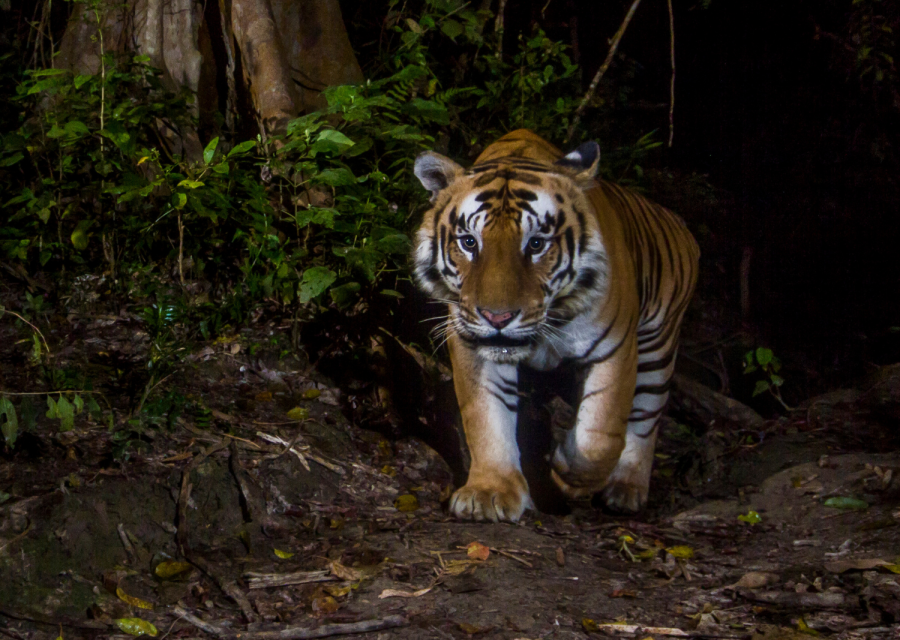 The rapid and devastating impacts of Covid-19 threaten to unravel years of positive tiger conservation. But we're determined to keep helping wild tigers claw their way back. There's just too much at stake if we lose them.
With the Guardians beside us, we can help anti-poaching teams stay active, and support communities to manage tiger habitats and embrace sustainable livelihood opportunities – helping them recover and build resilience to any future crises.
Please help us.
Tiger feat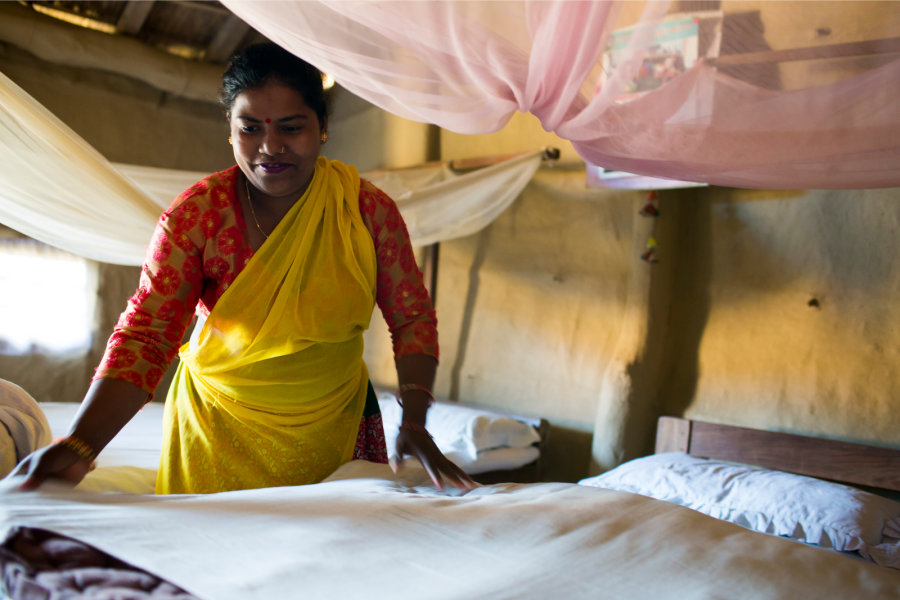 Khata corridor is alive with tigers, and village 'homestays' have enabled local people to reap the rewards of living alongside their wild neighbours. Running a homestay enables local families to earn an income, while their guests enjoy the incredible nature and local culture around them. In Dalla village, 22 families have opened up their homes in this way, and Pratiksha Chaudhary was one of the first.
With competition growing, Pratiksha is looking to upgrade the facilities she offers. She's building two new rooms that will be larger than the existing ones, boasting tiled flooring instead of mud, and en-suite bathrooms equipped with hot water.
YOUR GIFT CAN HELP ENSURE HOMESTAYS ARE KEPT SAFE FROM COVID-19 AND OTHER VIRUSES. FOR EXAMPLE BY SUPPORTING THE UPGRADING OF SANITATION FACILITIES, AND ESTABLISHNG STRONG HEALTH AND SAFETY STANDARDS.
On the frontline
China's first full-time women's patrol team is working tirelessly to protect tigers and Amur leopards. From first light the team are high up in the mountain forests bordering Russia and China. They'll trek for hours across the unforgiving snowy terrain, recording signs of illegal logging and other activities, removing deadly snares and setting up camera traps to monitor tigers and Amur leopards.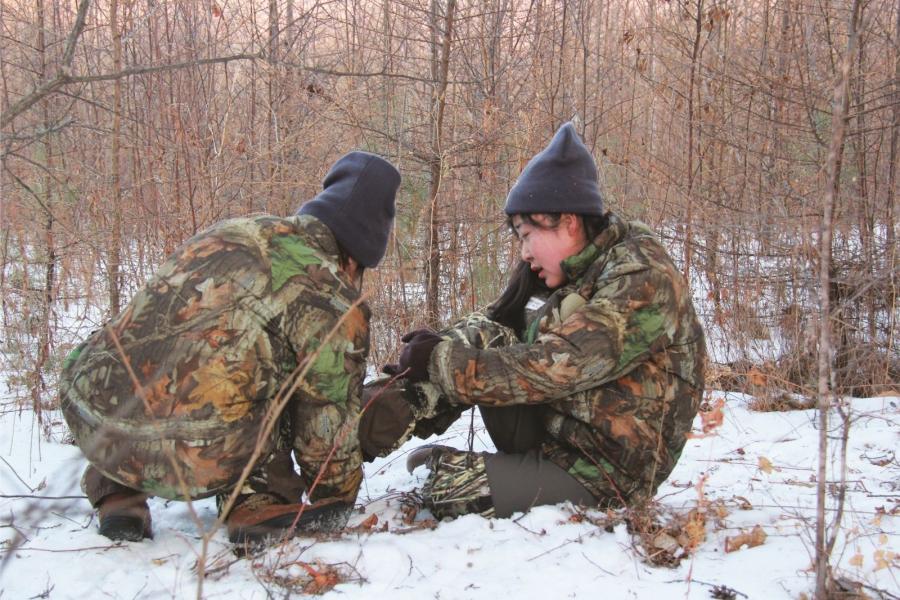 Most of the women are second-generation forestry workers, whose fathers and grandfathers walked the mountains before them. They undergo the same rigorous training and perform the same duties as the men they work alongside, and face difficulty and dangers every day. Winter temperatures can drop below -20ºC and the risk of encountering black bears, wild boars and other wildlife is ever present. Plus, snares are easily hidden in the snow, and can be accidentally triggered by patrol team members.
How your donation will help
Your gift today can help us reach these key goals:
help support an interim relief scheme – reducing the risk of retaliatory attacks when tigers prey on livestock
help a family establish a village homestay, improving their income while keeping tiger habitat healthy
help train more patrol teams enabling them to continue monitoring tigers, remove snares and tackle poaching
support communities in tiger heartlands to develop plans to restore and sustainably manage the forests they, wild tigers and other wildlife rely on
As a Guardian you'll receive exclusive updates on the progress of this work, as well as invitations to special events around the country. For more information call our Guardians team on 0800 038 1030, or email guardians@wwf.org.uk