Adopt a dolphin
Every year, thousands of bottlenose dolphins accidentally drown in fishing nets.
Dolphins are generally social creatures that live in groups – called pods – which can contain hundreds of individuals. These charismatic and intelligent mammals are found in most oceans around the world – as well as in some of the world's largest rivers. Adopt a dolphin for yourself or as a gift for a loved one. 
Your adoption really helps
Animal adoptions like yours give a huge boost to our work. They not only help fund projects working with fishing fleets to promote the sustainable use of our seas and minimise the number of animals accidentally caught but also fund our other vital work around the world.
Protect these incredible animals and receive
Bottlenose dolphins can be found world-wide in tropical and temperate waters, inshore and offshore. Bottlenose dolphins were once considered widespread around the UK but their range has now declined.
FISHING
Dolphins can get accidentally caught or entangled in fishing gear and drown – this is known as bycatch. Dolphins also get hit by ships and injuries can prove fatal.
NOISE DISTURBANCE
In the ocean, noise travels further and louder under the water than it does in the air. Noise – from ship engines and seismic surveys – can stress and injure dolphins, and disrupt their natural behaviour and navigation.
POLLUTION
Pollutants not only make dolphins sick, reducing their ability to fight infections and diseases, but also reduces the health of the habitat, and the ecosystems they're part of.
CLIMATE CHANGE
The effects of climate change on marine food chains could have lasting impacts worldwide.
How We Can Help
We campaign for marine legislation that protects our seas and ensures that developments and activities at sea have as minimal an impact on marine ecosystems as possible.
We also work with the Hebridean Whale and Dolphin Trust in Scotland to learn more about dolphins, whales and porpoises around the UK – so we understand how to best protect them.
We're working with fisheries managers and governments worldwide to create, implement and enforce more sustainable fishing practices that reduce bycatch. This includes introducing more selective fishing methods, improving regulations and altering fishing gear.
Together with Unilever, we established the Marine Stewardship Council (MSC) in 1997. MSC works with fisheries, retailers and others to identify and certify responsible and sustainable fishing practices around the world.
Your adoption and support will help us:
ensure marine policy and legislation improves management of UK seas, whilst protecting our valuable marine life, including dolphins
create more protected areas in key marine habitats and ensure existing protected areas are well managed to safeguard marine mammals including dolphins
support studies of dolphins in the Scottish Hebrides, including the Ileach dolphin pod
promote ways to reduce the accidental 'bycatch' of dolphins and other marine mammals by encouraging the use of selective fishing gear
fund our other essential work around the world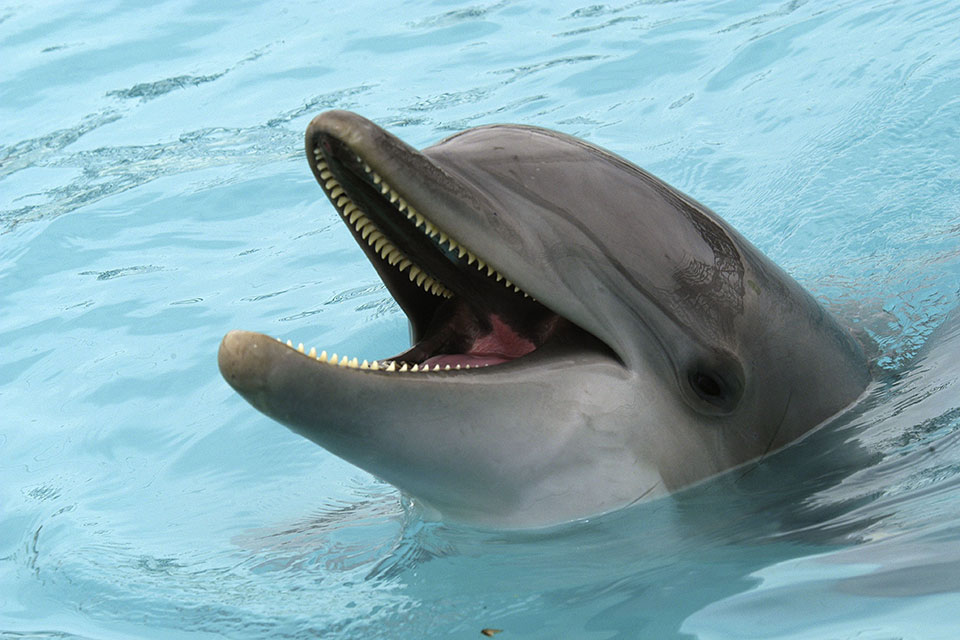 Dolphins can tell the size, shape, distance, speed and direction of objects by producing clicking sounds and then receiving and interpreting the returning echos. This is called echolocation.
Last minute gift?
No problem! You can print or email a personalised gift certificate online to give on the day.
Free delivery
Your pack will be sent within 2-3 working days - but allow up to 5 working days for it to arrive.
EXPRESS DELIVERY
In a rush? For £5.59 your pack will be delivered the very next day, if you order before 12pm, Monday to Friday.
Any other questions?
Take a look at our adoption FAQs