Adopt a Giant Panda
It is estimated that around 1,860 giant pandas remain in the wild today. Help us protect this iconic species.
The giant panda habitat was once spread throughout China, northern Vietnam and northern Myanmar. But now the giant panda is found in the wild in just six isolated mountain ranges in Gansu, Shaanxi and Sichuan Provinces in south-central China. 
Your Adoption Really Helps
Animal adoptions like yours give a huge boost to our work. They not only help fund projects to work with local communities to monitor giant panda movement and protect their habitat but also fund our other vital work around the world.
Protect these incredible animals and receive
Two-thirds of all wild pandas now live in nature reserves. You may have heard the great news that giant pandas have been downlisted from the IUCN Redlist. They are no longer endangered. However, they are still threatened, so we still need your support to help protect them.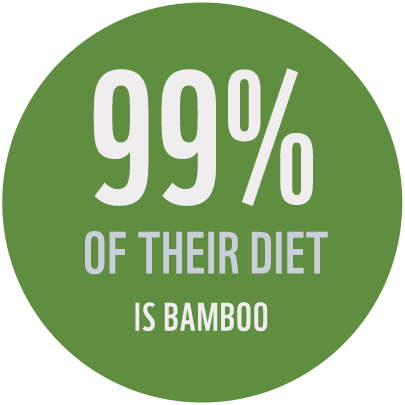 Loss of Food Supplies
In some places, grazing livestock, harvesting bamboo and collecting medicinal herbs is still a threat to pandas.
Habitat Fragmentation
Roads and railways are increasingly cutting through the forest, which isolates panda populations and prevents them from breeding.
Climate Change
Pandas that live in isolated mountains are especially vulnerable to warming - as they already have small ranges that will shrink and fragment further.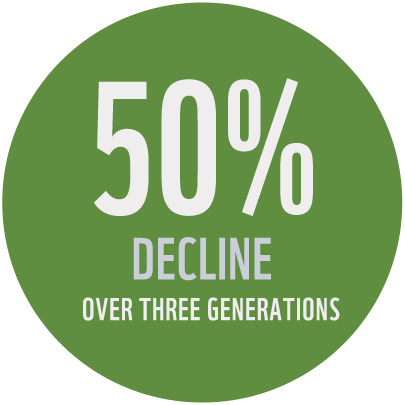 Tourism
Tourism in the region is increasing and this is putting additional pressure on giant panda habitat.
How we can help
In 1980 we became the first international conservation organisation invited to work in China – and we've been working with the Chinese government to help protect giant pandas ever since. This includes helping to designate and set up protected areas to keep more panda habitat intact.
We also work with local communities to help them use their natural resources more sustainably, and encourage alternative livelihoods such as bee-keeping – things that don't negatively impact on the panda's habitat.
Your adoption and support will help us:
create wildlife corridors to reconnect panda habitats
restore habitats
increase the area of habitat under legal protection
support local communities manage forest resources sustainably
fund our other essential work around the world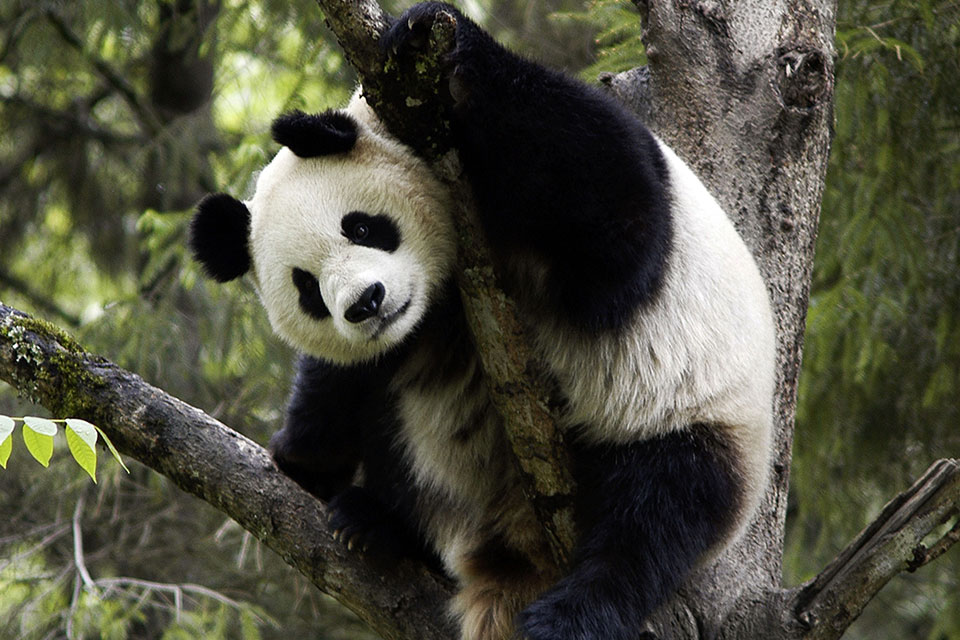 Pandas can swim and are excellent tree climbers.
Last minute gift?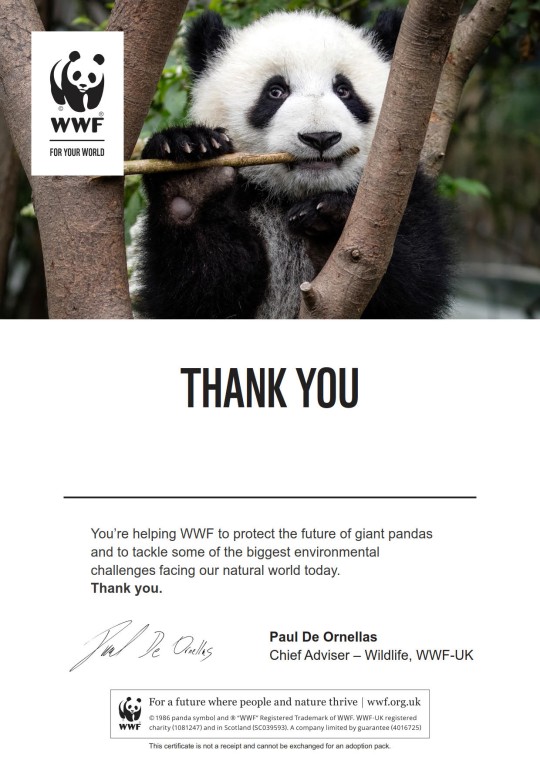 No problem! You can print or email a personalised gift certificate online to give on the day.
Free delivery
Your pack will be sent within 2-3 working days - but allow up to 5 working days for it to arrive. 
EXPRESS DELIVERY
In a rush? For £5.59 your pack will be delivered the very next day, if you order before 12pm, Monday to Friday.
Any other questions?
Take a look at our adoption FAQs