GUARDIANS APPEAL
SABAH LIVING LANDSCAPES
Join the WWF Guardians and help protect the forest homes of orangutans and Bornean elephants
The Guardians are a group of loyal and generous supporters who each year help fund a specific and vital area of work with a minimum donation of £1,000.
Over the years, WWF Guardians have been instrumental in helping protect disappearing habitats, fragile ecosystems and endangered species.
Join the Guardians today and you'll play a crucial role in tackling some of the biggest challenges we face. You'll receive exclusive updates on how the work you support is progressing and invites to special events and talks around the country. 
ANCIENT, IMPORTANT, YET INCREDIBLY FRAGILE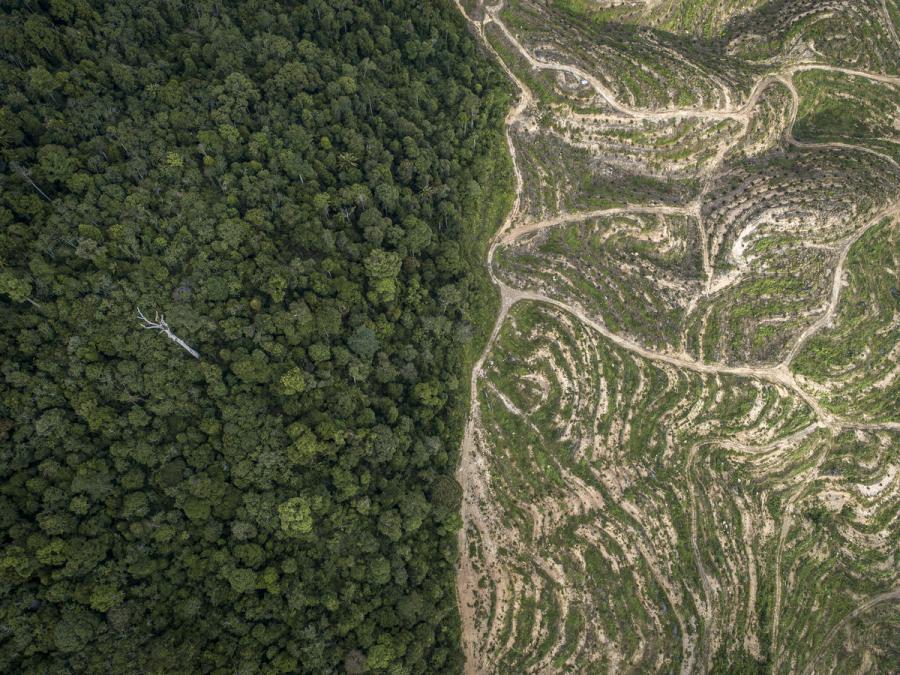 Sabah contains one of the oldest rainforests in the world, dating back 130 million years. Its gigantic trees tower above exotic orchids and carnivorous pitcher plants, with brightly coloured butterflies dancing to the hypnotic hum of cicadas.
Rampant logging, fires and unsustainable palm oil production have led to Borneo losing a third of its forests since the 1970s – releasing millions of tonnes of stored carbon into the atmosphere, and putting already vulnerable wildlife at risk.
221 MAMMAL SPECIES ARE FOUND IN SABAH, ALONG WITH MORE THAN 10,000 SPECIES OF WILD PLANTS, 664 OF BIRDS, 197 OF REPTILES, 98 OF AMPHIBIANS, 819 OF MARINE FISH, 155 OF FRESHWATER FISH AND THOUSANDS OF INVERTEBRATES.
GENTLE GREAT APES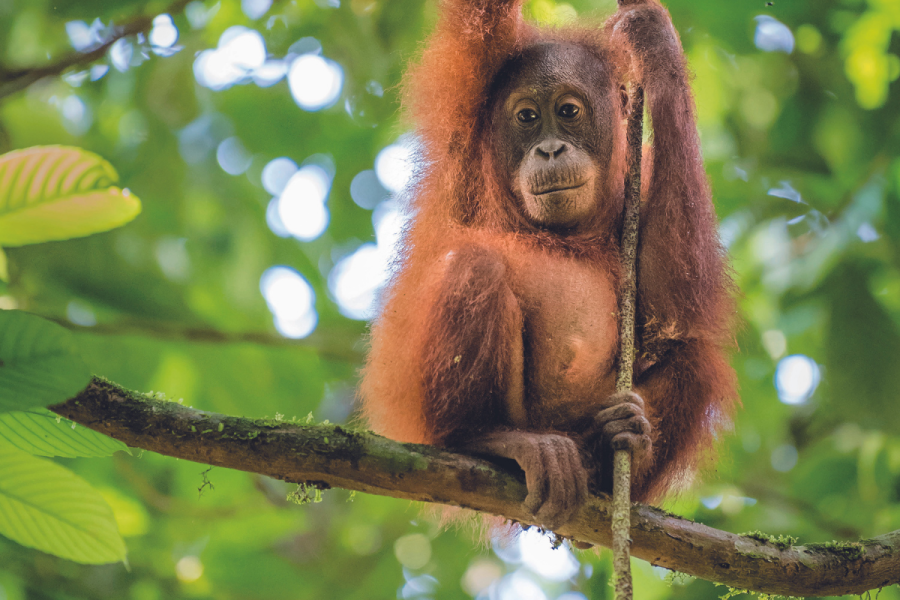 There are around 11,000 Bornean orangutans in Sabah, mainly living in forested areas that were previously logged for timber and are now protected. These elusive orange apes play a vital role in keeping forests healthy by dispersing fruit seeds in their droppings, enabling new trees to grow. 
More than a fifth of Sabah is now covered in oil palm plantations, where intact and pristine forests once stood. In some places, forests have been reduced to nothing more than isolated patches, marooned between swathes of agricultural land. This dissection and fragmentation of their homes has made it harder for many orangutan populations to find food and mates, leaving them extremely vulnerable.
ENIGMATIC ELEPHANTS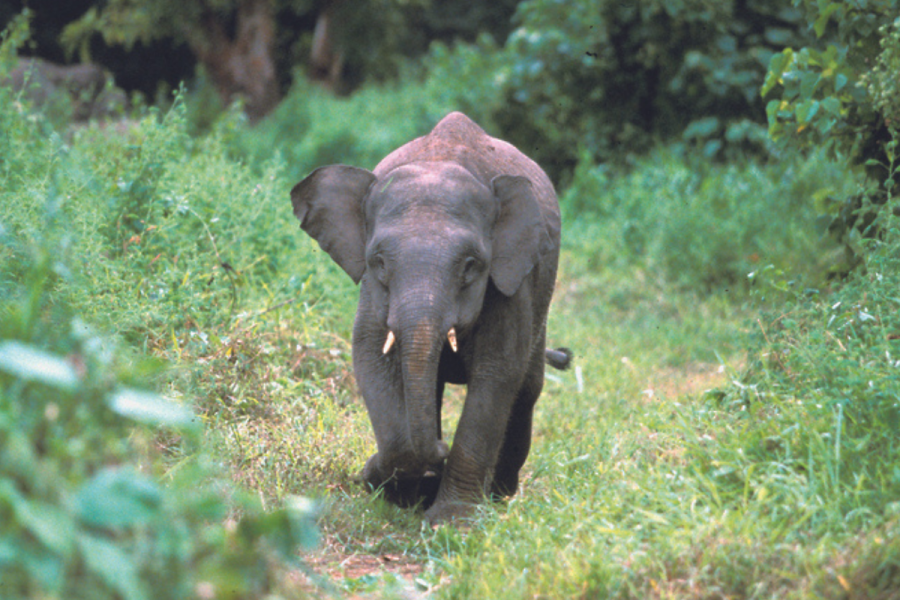 Bornean elephants play an important role in keeping Sabah's forests healthy. As well as dispersing seeds from plants they eat, the elephants make clearings in wooded areas as they move around and feed, creating a variety of new habitats for different plants and animals to thrive. These smallest of Asian elephants are mainly threatened by habitat loss and fragmentation, which is bringing them into closer contact with people and increasing the risk of conflict. More recently, Bornean elephants have been poached for their tusks, and there have been possible unintentional poisonings due to chemicals used in plantations. 
MESMERISING MONKEYS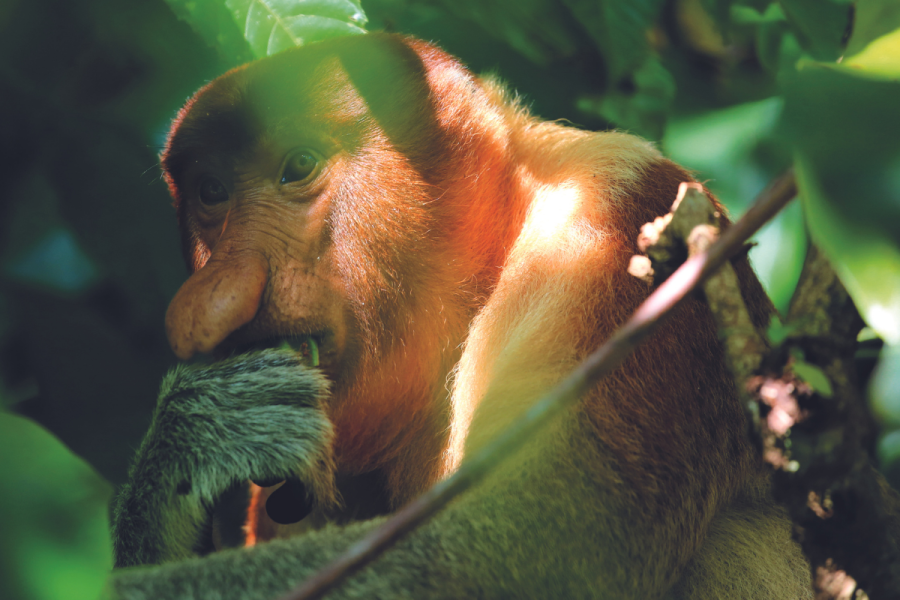 The proboscis monkey is endemic to Borneo, and these intriguing primates live on a special diet of leaves, flowers and seeds from vegetation found mostly in riverine, peat swamp and mangrove forests. The males have a large pendulous nose, thought to attract females and intimidate would-be rivals. Categorised as endangered, the proboscis monkey faces a very high threat of extinction, largely due to logging, land conversion and hunting.
BENEFICIAL BANTENG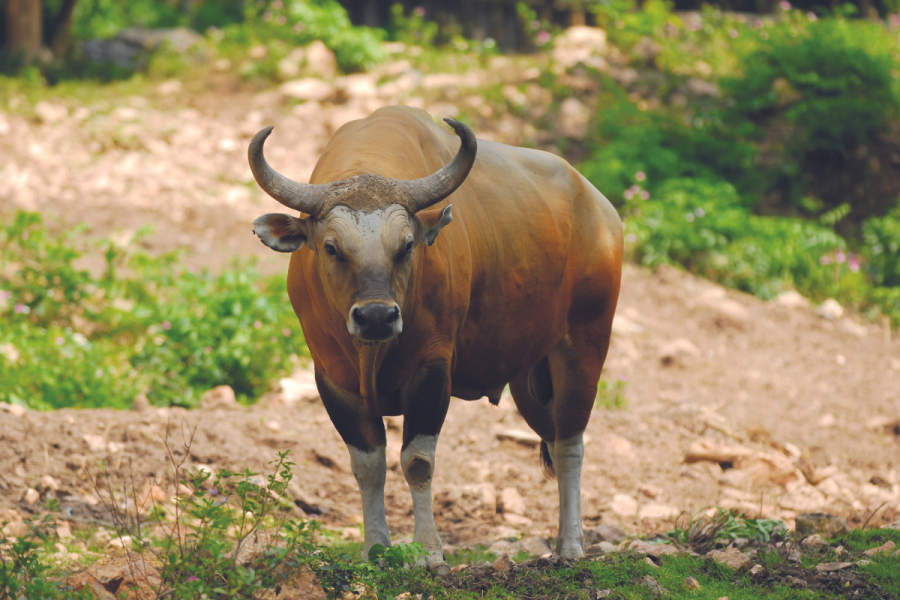 The most endangered species in Sabah is one very few people have heard of. Yet Bornean banteng, a species of wild cattle, are extremely important to Sabah's ecosystem. Their grazing controls tree growth, allowing plants to push through, and their dung fertilises the soil, supporting insects and animals further up the food chain. In the past 100 years, the switch from small-scale swidden (slash and burn) farming to permanent crops has altered banteng pasture and led to a decline in their numbers. Banteng are also subject to widespread poaching and are already extinct in neighbouring Brunei and Sarawak. The few remaining herds in Sabah have, over time, become isolated into separate, highly inbred groups.
Living Landscapes programme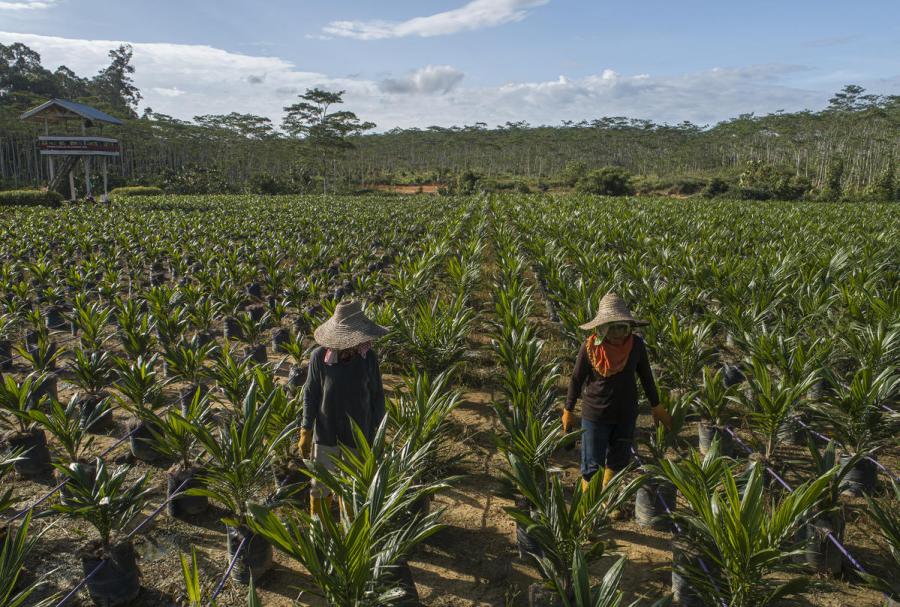 Our living landscapes approach combines conservation and sustainable development by integrating the protection, restoration and reconnection of forests, watersheds and wildlife with RSPO-certified production of palm oil.
It has the potential to dramatically transform the way Sabah's forests are managed for people and wildlife.
Our approach unites the state government, palm oil producers, communities and conservationists.
For the next five years, we're focusing on three priority landscapes in Sabah covering over 100,000 sq km. Your gift can help fund two urgent and specific projects from the start, benefiting both people and nature.
HOW YOUR DONATION WILL HELP
Your gift will help restore 750 hectares of damaged and fragmented forest between Mount Wullersdorf and Ulu Kalumpang Forest Reserve in the Tawau Hills. Our aim is to create an ecological corridor between the two areas, enabling orangutans and other animals to move more freely to find food and mates. You'll also help restore 300 hectares of degraded mangrove forests in Lower Sugut, home to proboscis monkeys.
Your gift today can help:
Support the development of comprehensive restoration plans for both projects, involving all stakeholders
Fund crucial monitoring to determine the health of the forests and the breadth of wildlife they support 
Assess the forests for their value as carbon stores and, in the case of Lower Sugut, their effectiveness as barriers against coastal erosion and as breeding grounds for fish and shellfish caught by local fisheries 
Replant native tree species, including fruit trees that provide crucial food for orangutans 
PLEASE GIVE SABAH YOUR SUPPORT
As a Guardian you'll receive exclusive updates on the progress of this work, as well as invitations to special events around the country. For more information call our Guardians team on 0800 038 1030, or email guardians@wwf.org.uk