Adopt a Tiger
Sadly, there are more tigers in captivity in the US than are left in the wild. There's now estimated to be around 3,900 wild tigers globally.
Each tiger has a unique set of stripes – like a fingerprint – and this helps us identify individuals in the wild. Tiger populations have declined by around 95% since the beginning of the 20th century. The tiger is officially classed as endangered by the IUCN. You can adopt a tiger for yourself or as a gift for a loved one. 
Your Adoption Really Helps
Animal adoptions like yours give a huge boost to our work. They not only help fund projects to work with local communities to monitor tiger movements, reduce poaching and help people to realise benefits from living in close proximity to wild tigers - but they also support our other vital work around the world.
Protect these incredible animals and receive
Tigers can be found in isolated forests and grasslands throughout Asia. Their habitat is wide ranging – from evergreen and monsoon forests, to mixed coniferous-deciduous woodlands, and mangrove swamps. There are estimated to be around 3,900 tigers in the wild.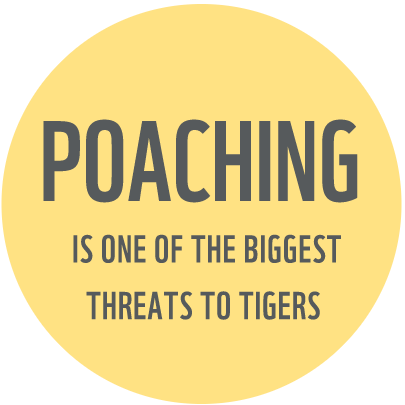 POACHING AND ILLEGAL WILDLIFE TRADE
The parts of at least 110 tigers were seized in Asia annually between 2000-2015. This equates to over 2 tigers per week seized in illegal wildlife trade. Mainly killed for luxury products, using their skins and bones.
HABITAT LOSS
Gradually, tigers are being forced into small, scattered islands of remaining habitat. Tigers range has reduced by 95% since historical times.
HUMAN TIGER CONFLICT
As tiger range declines, they come closer and closer to people. This can lead to conflict as people protect their families and livestock from tigers.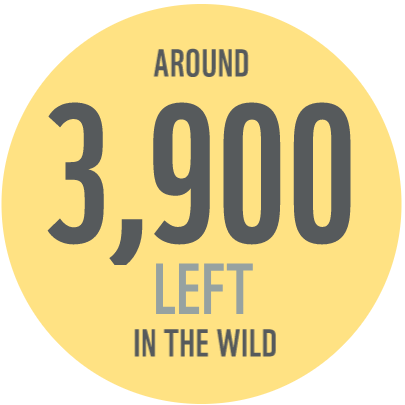 LOSS OF PREY
Reduction in tiger prey, due to hunting and habitat deterioration, has a direct effect on wild tiger populations.
How We Can Help
We're determined to help double the number of wild tigers to at least 6,000 by 2022 – the Year of the Tiger. To achieve this, we're focusing on conservation in 13 priority landscapes, including areas in Nepal, India and Russia. At the groundbreaking international Tiger Summit, which we helped to organise in 2010, governments from all 13 tiger range countries committed to this ambitious and visionary species conservation goal and created a global plan for tiger recovery.
Your adoption and support will help us:
secure well-managed protected areas
restore fragmented areas of habitat (wildlife corridors) so tiger populations can grow
strengthen anti-poaching patrols in and around protected areas
conduct camera trap surveys to be able to track population trends and guide conservation action
fund our other essential work around the world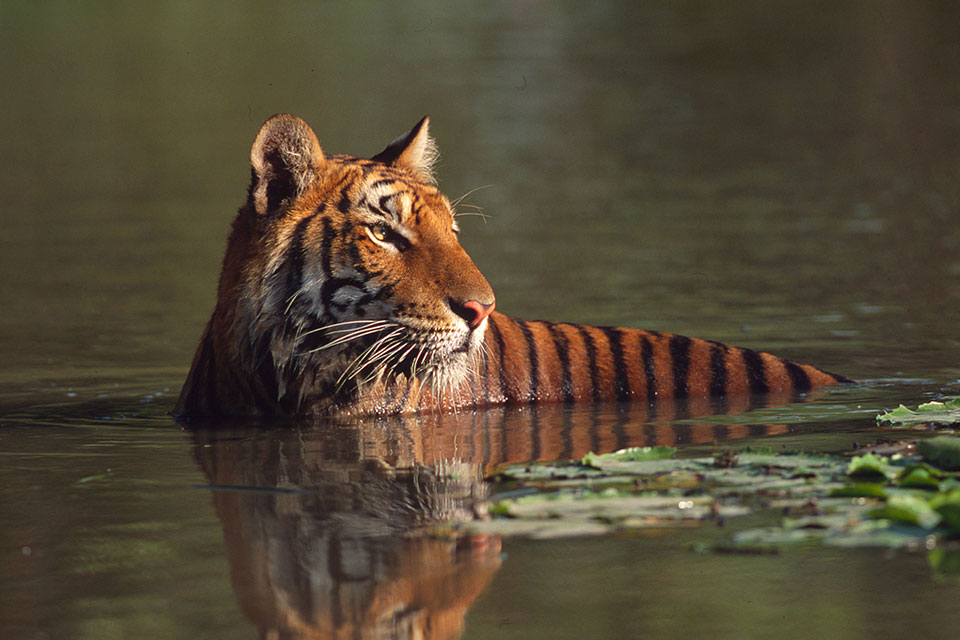 Unlike many cats, tigers like water and they are excellent swimmers.
Last minute gift?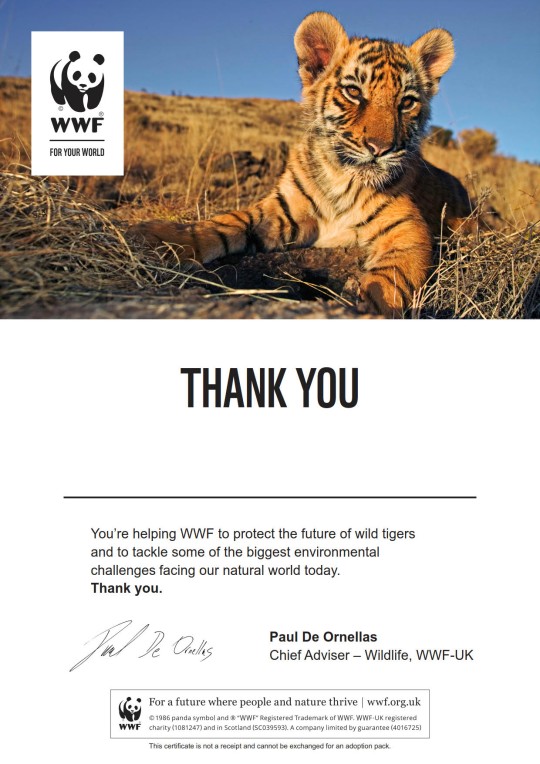 No problem! You can print or email a personalised gift certificate online to give on the day.
Free delivery
Welcome packs will be sent within 2-3 working days - but allow up to 5 days for it to arrive. 
EXPRESS DELIVERY
In a rush? For £5.59 your pack will be delivered the very next day, if you order before 12pm, Monday to Friday.
Any other questions?
Take a look at our adoption FAQs