Adopt An Amur Leopard
Around 90 Amur leopards remain in the wild, and their habitat is under threat from logging, forest fires and road and industrial development.
The Amur leopard is a nocturnal creature that lives alone, when not raising cubs. The Amur leopard differs from other subspecies of leopard by its large body size, thick coat and large, widely spaced, thick-rimmed black rosettes.
Your Adoption Really Helps
Animal adoptions like yours give a huge boost to our work. They not only help fund projects to crack down on the illegal trade in Amur leopard parts and our work with local organisations to protect Amur Leopard habitat but also fund our other vital work around the world.
Protect these incredible animals and receive
The Amur leopard's current range in north-eastern China and the Russian Far East is estimated at around 10,700 sq km - less than 3% of its historic range.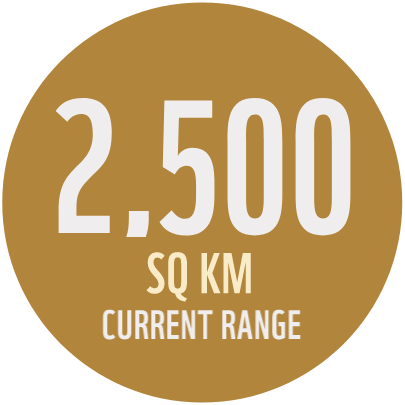 HABITAT DESTRUCTION
Loss and fragmentation of habitat caused by the conversion of forest to agricultural land and illegal and unsustainable logging.
LOSS OF PREY
Amur leopard prey is in decline because of hunting, fires and habitat loss.
POACHING
Amur leopards, and tigers, which share some of the same habitat, are at risk from poaching - their beautiful coats are sought after by some.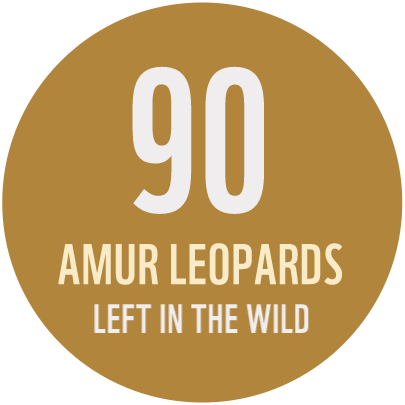 FOREST FIRES
Both the Amur leopard's habitat and their prey are being lost due to forest fires.
How We Can Help
We've helped significantly to maintain good quality habitat which supports increasing numbers of deer and wild boar – in addition to supplementing the food of these prey species during extremely hard winters, and working with estate managers to maintain healthy populations of ungulates.
We work alongside TRAFFIC (the wildlife trade monitoring network) to investigate and crack down on the illegal trade in Amur leopard products – and to reduce demand in illegal wildlife products, so that this trade will no longer be a significant threat to the conservation of this animal.
We're working with local communities, organisations and governments to increase the area and quality of protected land that's available to Amur leopards. We also promote ways to reduce illegal and unsustainable forest practices.
Your adoption and support will help us:
secure and safeguard existing protected areas
promote sustainable use of natural resources in the region
support healthy prey populations
equip and train local firefighters to reduce the impact of forest fires
protect Amur leopards from poaching and illegal trade of Amur leopards and other species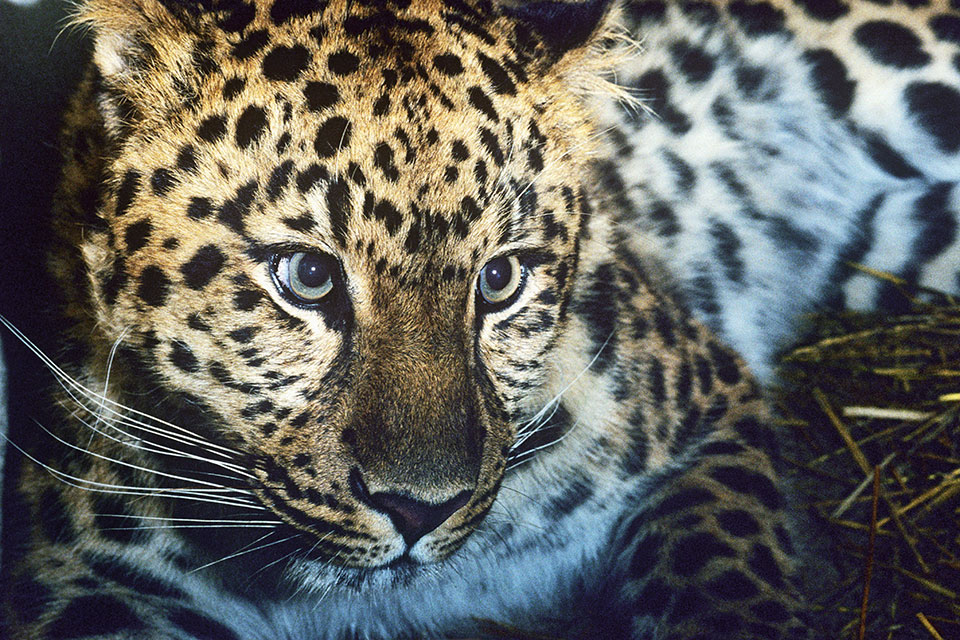 Amur leopards can run at speeds of up to 37 miles per hour, and have been reported to leap more than 6m horizontally and 3m vertically.
Last minute gift?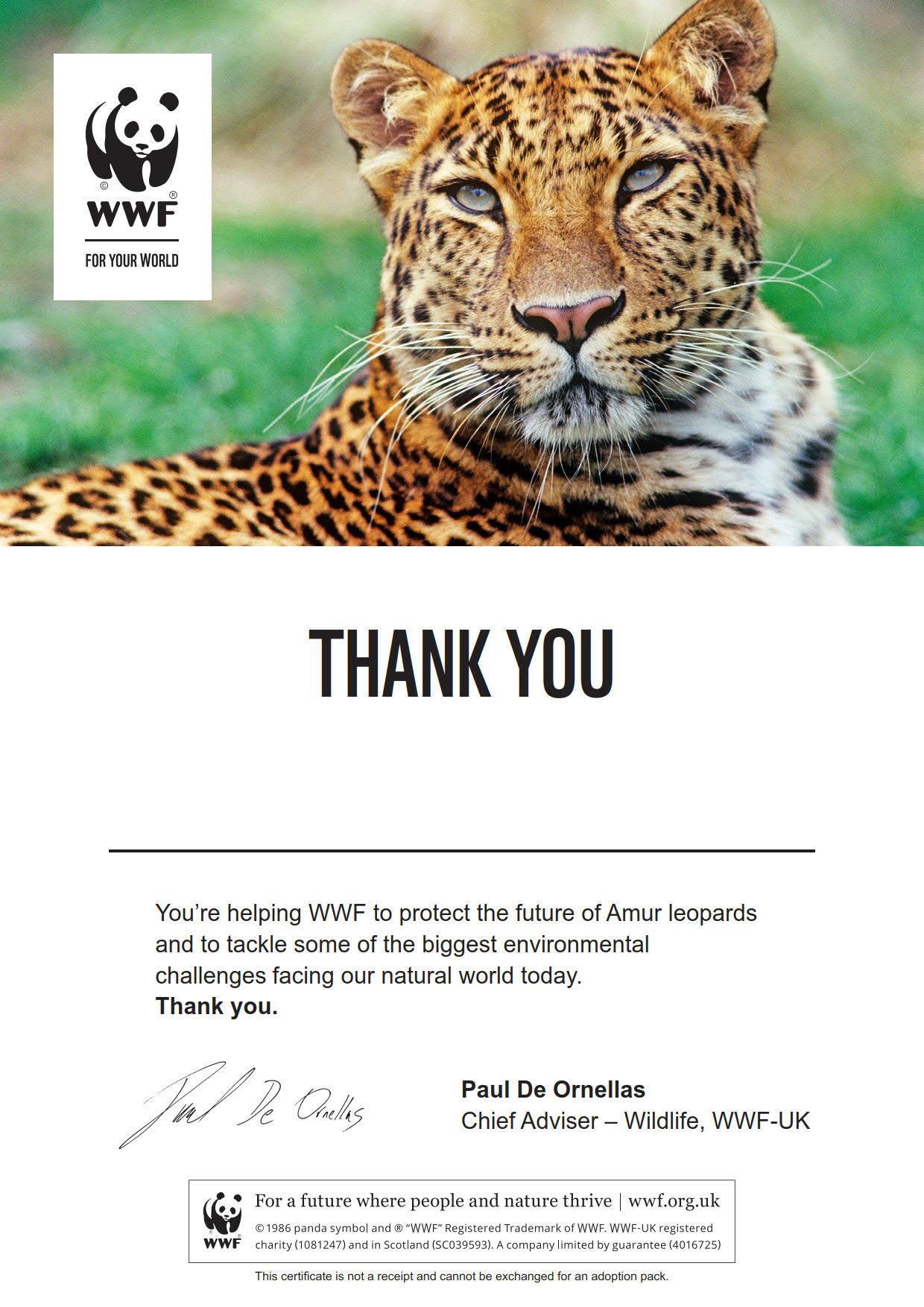 No problem! You can print or email a personalised gift certificate online to give on the day.
Free delivery
Your pack will be sent within 2 days - but allow up to 5 days for it to arrive. 
Next day delivery
Get your pack quicker for £5.59. Order before 12pm Monday to Friday for your pack to be delivered the next working day.
UK only and deliveries must be signed for.
Any other questions?
Take a look at our adoption FAQs