Adopt A Lion
Strong and powerful, the king of the pride lands. But numbers have declined by over 40% in the past three generations.
There are around 23,000 African lions left in the wild today, and three-quarters of lion populations are in decline. They are listed as 'Vulnerable' on the IUCN Redlist. Adopt a lion for yourself or as a gift for a loved one. 
Your Adoption Really Helps
Animal adoptions like yours give a huge boost to our work. They not only help fund projects to work with local communities to monitor lion movement and reduce human-lion conflict but also fund our other vital work around the world.
Protect these incredible animals and receive
African lions are currently found in much of sub-Saharan Africa, with key populations in protected areas in Botswana, Kenya, South Africa, Tanzania and Zambia. Lions are the most sociable of all big cats and live in groups called prides.
HUMAN CONFLICT
When their natural prey is scarce, lions can cause grave losses to cattle and livestock.
ILLEGAL WILDLIFE TRADE
In recent years the trade in lion bone as a substitute for tiger bone in traditional Asian medicine has risen.
LOSS OF HABITAT
Habitat loss has caused a number of lion populations to become small and isolated.
LOSS OF PREY
Destroying and fragmenting lion habitat has reduced their natural prey numbers.
How We Can Help
For many years, we've been helping to establish and improve protected areas that are supporting lions in key places throughout Africa. We also work in a number of places to secure space for wildlife by working with local people in conservancies and helping them benefit from the wildlife around them.
We support the Mara Predator Conservation Programme, which monitors and protects lions in Kenya's Maasai Mara landscape. Here, we're helping study the lions' movements and behaviour to better understand local populations. Learning more about the needs and behaviour of these magnificent cats, and the threats they face, will help us to protect them in the long term.
Your adoption and support will help us:
promote sustainable use of natural resources in the region
work with local communities to manage their livestock and reduce human-lion conflict
monitor lions in the Maasai Mara
fund our other essential work around the world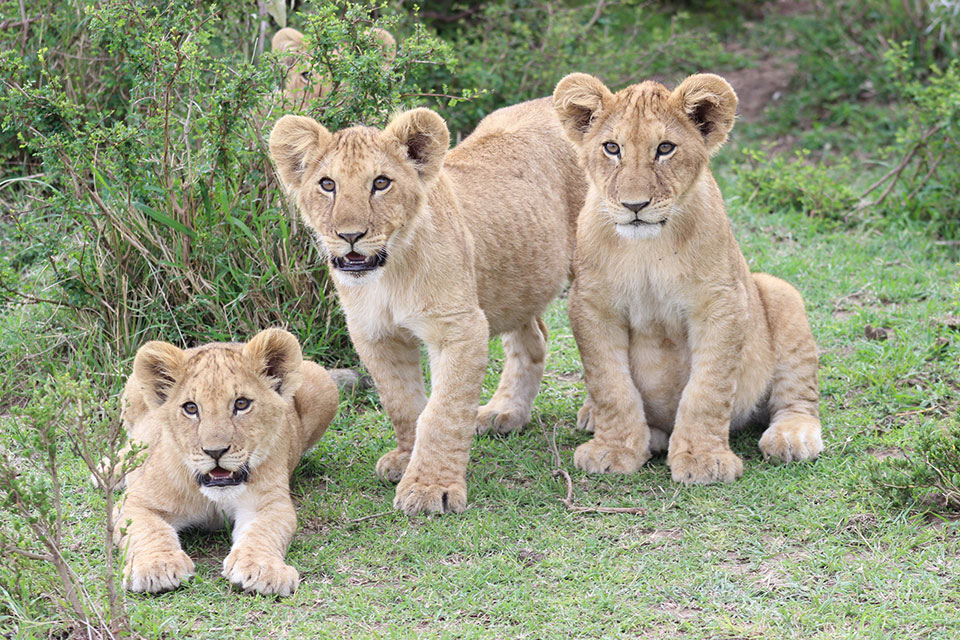 A lion's roar can be heard from as far as 5 miles away and prides often roar together to mark their territory.
Last minute gift?
No problem! You can print or email a personalised gift certificate online to give on the day.
Free delivery
Your pack will be sent within 2-3 working days - but allow up to 5 working days for it to arrive. 
EXPRESS DELIVERY
In a rush? For £5.59 your pack will be delivered the very next day, if you order before 12pm, Monday to Friday.
Any other questions?
Take a look at our adoption FAQs