Adopt a Rhino
Relentless poaching for their horns and loss of their natural habitats, has led to a catastrophic fall in black rhino numbers.
The current poaching crisis in Africa is now so serious that authorities have stopped publicising the location of black rhinos for security reasons.
Your Adoption Really Helps
Animal adoptions like yours give a huge boost to our work. They not only help fund anti-poaching patrols and our work to stop the illegal trade in rhino horn but also fund our other vital work around the world.
Protect these incredible animals and receive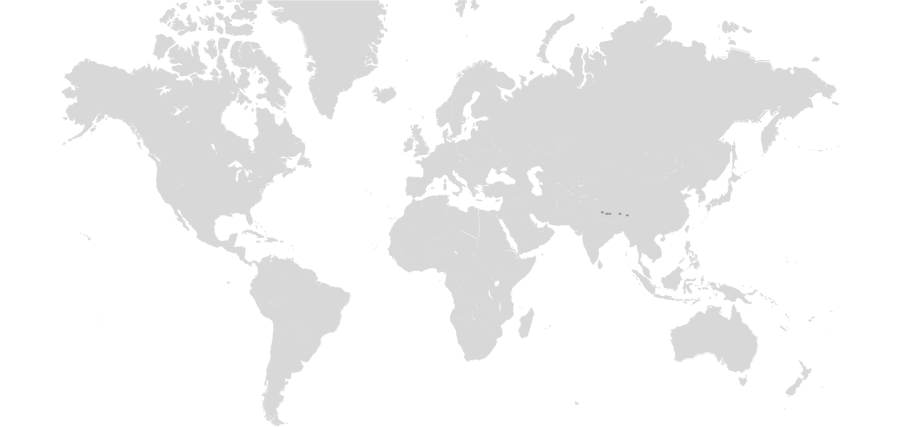 Africa is home to both black and white rhinos, though these names are misleading, based on a mistranslation; both are actually grey. Rhino adoptions also help Asian rhinos. The Javan rhino is the most threatened rhino species with only around 72 left.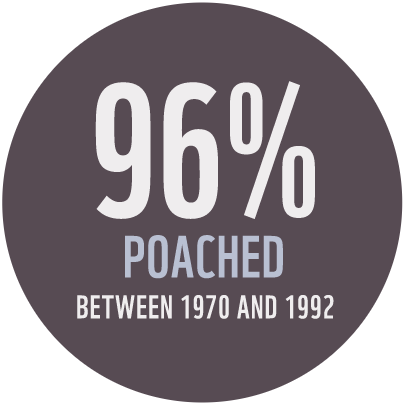 POACHING
Two African rhinos are killed by poaching every day; around 60 a month.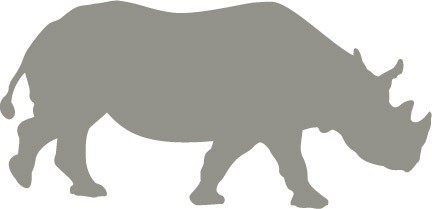 HABITAT LOSS
Asian rhinos are threatened by the loss of their forest, grassland and marshland habitat – mainly due to logging and expanding agriculture.
ILLEGAL WILDLIFE TRADE
The recent surge in rhino poaching is fuelled by the increasing demand for rhino horn in Vietnam where it's seen as a symbol of status and wealth.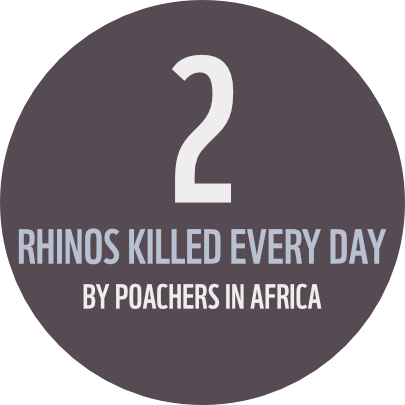 CLIMATE CHANGE
In southern Africa, droughts are likely to increase which will affect the region's biodiversity.
How We Can Help
We've been involved in helping rhinos in Africa since our inception in 1961. We're supporting anti-poaching measures in rhino habitats and encouraging the pursuit, capture and prosecution of the organised criminal gangs smuggling rhino horn. We also work with TRAFFIC (the wildlife trade monitoring network) to reduce consumer demand for rhino horn.
We're also working with local communities to help them make an income from their natural resources, including from ecotourism.
Your adoption and support will help us:
support vital conservation work throughout key rhino range
support effective anti-poaching measures
reduce consumer demand for rhino horn
fund our other essential work around the world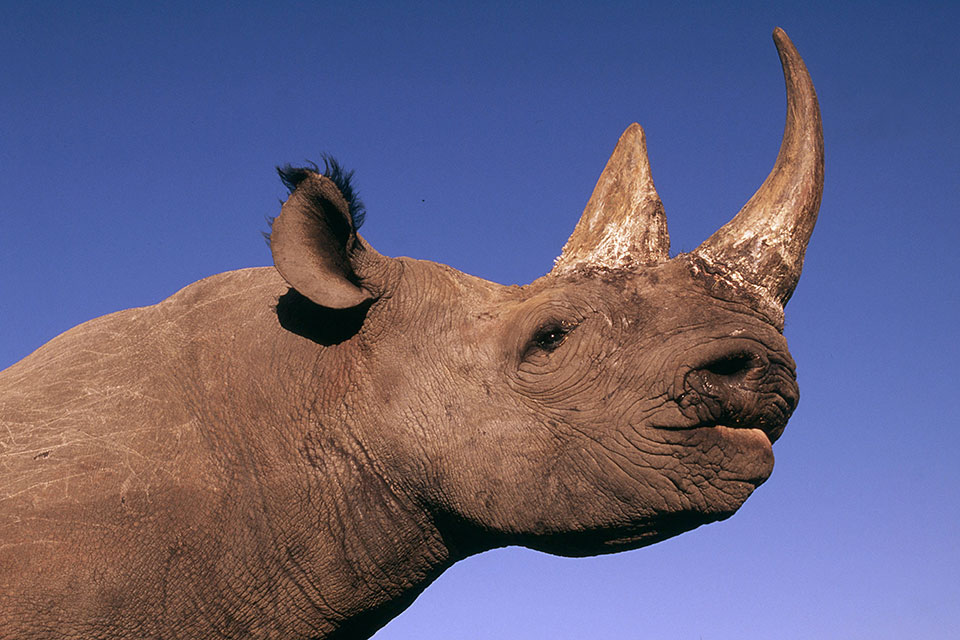 Black rhinos have two horns. The front horn is larger - typically around 50cm long, but can grow up to 1.3m!
Last minute gift?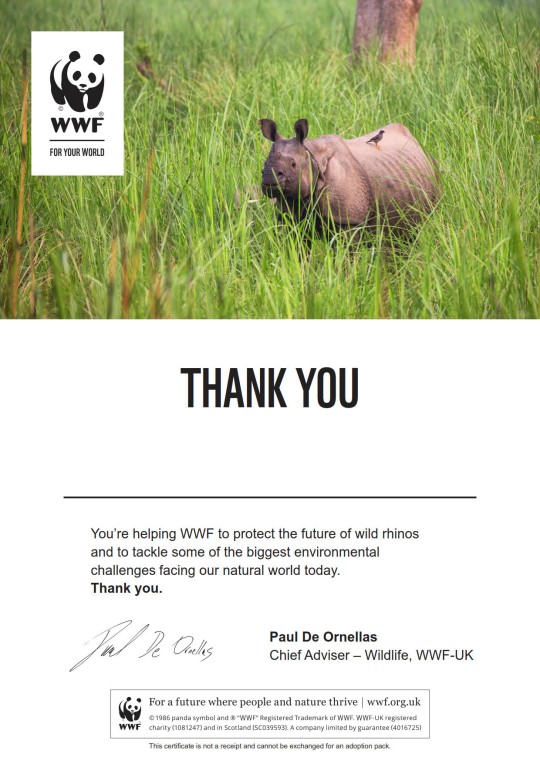 No problem! You can print or email a personalised gift certificate online to give on the day.
Free delivery
Your pack will be sent within 2-3 working days - but allow up to 5 working days for it to arrive.
EXPRESS DELIVERY
In a rush? For £5.59 your pack will be delivered the very next day, if you order before 12pm, Monday to Friday.
Any other questions?
Take a look at our adoption FAQs