We need the Amazon. Please support our Appeal
Last summer, we watched the Amazon rainforest burn. This year, it could be worse than ever before.
Please donate and support our campaign.
Last summer, the world was outraged by the burning of the Amazon. These were deliberate fires, lit to clear the ground after fresh deforestation.
But the situation in 2020 could be even worse. The Brazilian government is proposing many new policies that will damage nature and indigenous rights, and the signs are that deforestation rates are worse than ever. When the dry season comes again, those responsible will want to clear the trees they have felled by fire.
Our work to fight these policy setbacks is more urgent than ever. If they become law, they will unlock an even greater avalanche of deforestation. Criminals will be able to stake claim to land and profit illegally from logging, cattle ranching and mining – and people working to defend the rainforest will be in even greater danger.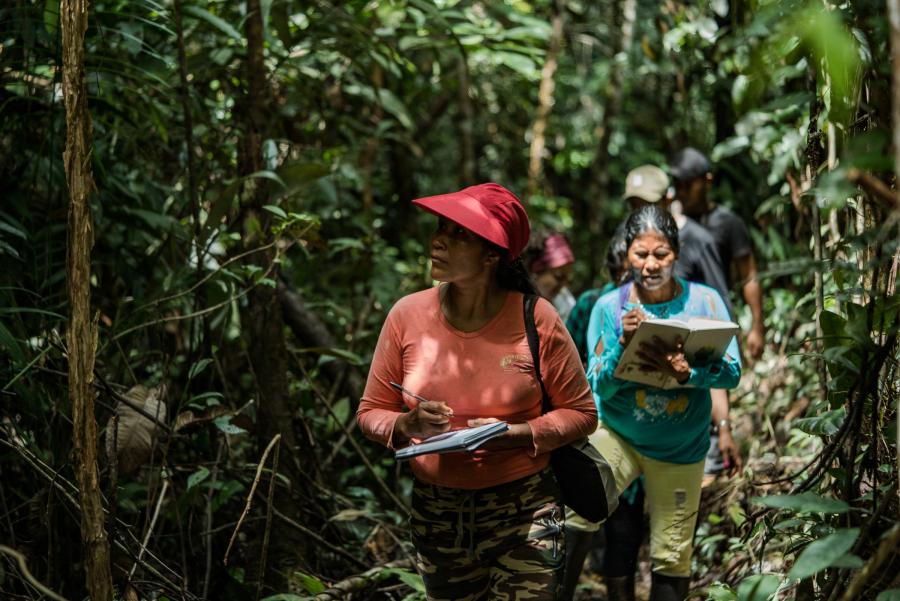 The Amazon's capacity to sustain the rainforest is dangerously close to a tipping point. Please support our appeal to help us protect the Amazon, and with it, our future. This includes supporting local and indigenous communities and lobbying the government for stronger action in protecting the rainforest.
With the money raised, our Amazon teams along with local organisations will carry out work including:
Monitoring what damaging policies are being proposed

Campaigning for stronger action from the government

Supporting local and indigenous communities to defend their land rights

Working with local governments where possible on procedures for fighting fires and deforestation.

Engaging the private sector to be part of the solution

Fund our other essential work around the world, supporting our mission to create a future where people and nature thrive.
We'll keep reviewing where the money is most needed in Brazil, to protect the lungs of our planet.