We need the Amazon. Please support our Appeal
In 2019 and 2020, we watched the Amazon rainforest burn. But together, we can help put the fires out.

Please donate and support our campaign to save the Amazon.
In recent years, the world has been outraged by the burning of the Amazon. These were deliberate fires, lit to clear the ground after fresh deforestation. 
Horrifyingly, the devastation is not over. While the world focuses on the pandemic, new laws have been proposed by the Brazilian government. These have further encouraged illegal invaders to grab, deforest and burn more of the Amazon. This is threatening the rainforest, its wildlife and its indigenous peoples. People who have been there for generations – vital protectors of the forest.  
Illegal invaders are decimating the Amazon, snatching land from indigenous peoples that have relied on it for their food and survival for generations. But now they are spreading Covid-19 too. The spread of disease is taking lives and creating even greater challenges for indigenous peoples to protect their lands from deforestation and the fires that follow. 
Please Donate To Our Appeal
of our £250,000.00 target
% of target amount raised
Every hectare of the Amazon that is cleared pushes it closer to the edge and risks catastrophic climate change. Scientists say we don't have long before the Amazon reaches a tipping point when it could start to degrade and no longer function as a rainforest. Time is running out.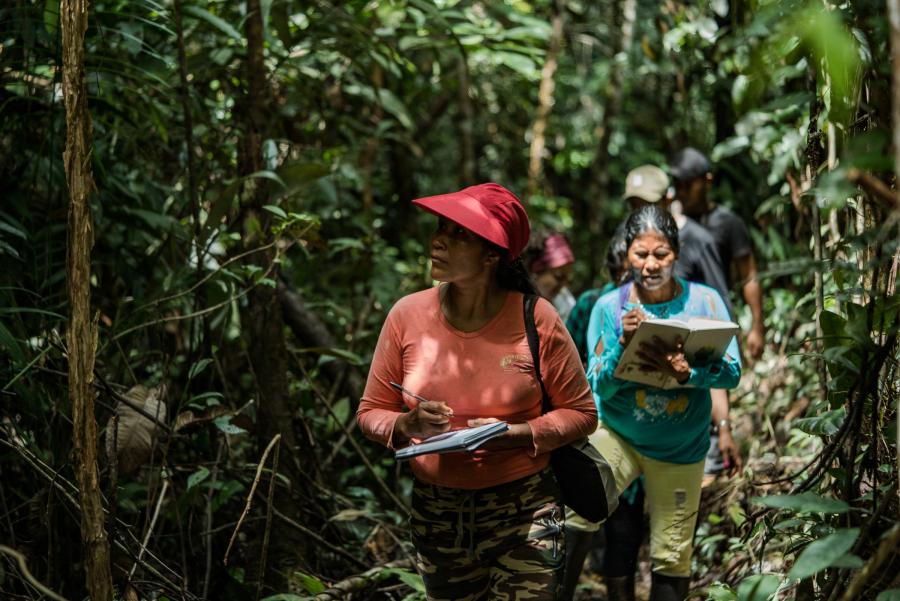 Vast areas of the Amazon will become drier, like a savannah, and releasing huge amounts of carbon, otherwise stored safely in standing trees, into the atmosphere.   
At that point, there's no return. The Amazon as we know it, home to precious wildlife and people, will be gone forever, and we will have lost the fight against climate change. It really is that simple.  
With the money raised, our Amazon teams, together with local organisations, will carry out work including:  
Supporting local brigades to monitor and combat fires
Supporting indigenous communities to defend their territories and land rights
Support indigenous communities in their struggle to survive Covid-19 and it's impacts 
Campaigning for an immediate end to deforestation and mining in the Amazon 
Supporting the creation of sustainable livelihoods within the Amazon  
There is a small chance that we will raise more money than is needed for this appeal. If this happens, we'll spend any additional funds on other WWF projects – wherever the need is greatest. 
Thanks to your support last year we could donate more than 1,400 pieces of firefighting equipment to our partner, the Amazonas State Environmental Department (SEMA-AM) to assist with combatting the fires in 20 Conservation Units in Amazonas State. 
 
Equipping and preparing groups of volunteers to fight forest fires in the Amazon is one of the greatest challenges for Brazilian society in recent years.