At WWF, the work we do wouldn't be possible without the support of our major donors. Whether you are a Guardian, a Philanthropist, or one of our wonderful legacy pledgers, your contributions are a huge boost in our mission to create a world where people and nature thrive.
Guardians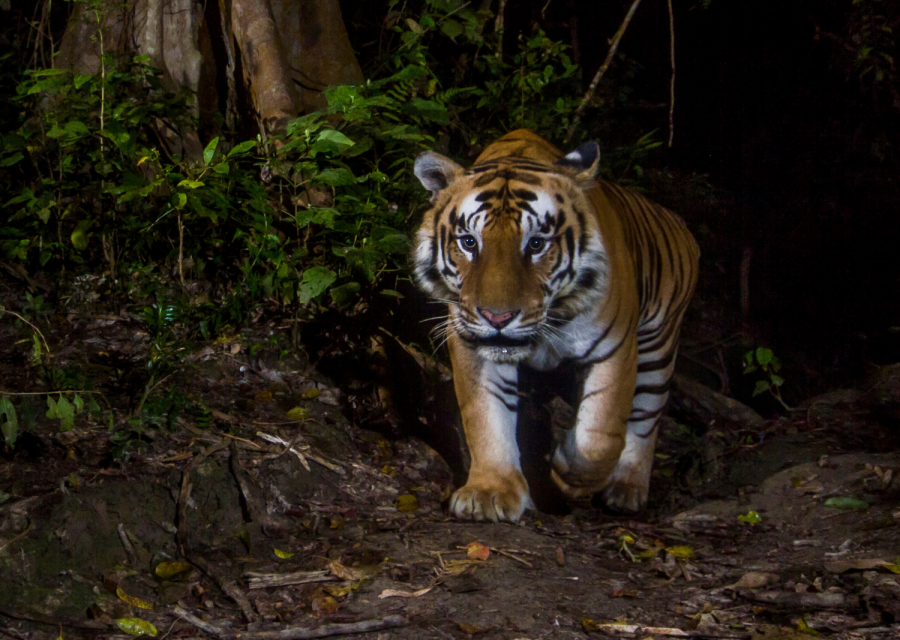 The Guardians are a group of loyal and generous supporters who each year help fund a specific and vital area of work with a minimum donation of £1,000.
Over the years, WWF Guardians have been instrumental in helping protect disappearing habitats, fragile ecosystems and endangered species.
Become a WWF Guardian today and you'll play a crucial role in tackling some of the biggest challenges we face. Each appeal runs from April to the following March - you'll receive exclusive updates on how the work you support is progressing and invites to special events and talks around the country.
Joining the WWF Guardians this year will help protect wild tigers and their heartlands. Magnificent tigers are champions for nature and the wild. By protecting their heartlands, we can save so much more. Globally, the tiger heartlands play a significant role by containing greenhouse gas emissions in their forests, grasslands and soils.
2030 Circle
Become part of the 2030 Circle and stand together with like-minded philanthropic supporters united around a single goal: halt the loss of the natural world by 2030 and begin building a future where people and nature thrive together on our planet.
The strong commitment, trust and voice of philanthropists like you is what enables us to continue our work to protect our planet and build a future in which we live in harmony with nature.
Through the 2030 Circle, you will help us put our decade-long plan into action. There are three key pillars of work that you will help to fund:
Respect the natural world as it is today, and support indigenous communities who can ensure its survival.
Restore the habitats and ecosystems that have been lost due to human intervention.
Renew our world by embracing new ideas and technologies that help people and nature thrive.
Philanthropy
There are different ways for philanthropic donors to make a significant gift to WWF and create lasting conservation impact. Will you join us in the fight to protect our one planet and help WWF contribute to lasting conservation solutions that will benefit species, people and the environment?
When you make a philanthropic donation to our work, you'll join a network of like-minded individuals who are as passionate about protecting our planet as we are. Your investment will help make a huge difference to one of our priority programmes, each of which is addressing the urgent climate crisis and driving the change we need to see around the world. Whether protecting forests and the people and wildlife that depend on them, safeguarding endangered coral reefs or equipping the next generation with the tools to fight for their world, we need your support like never before.
Each philanthropic gift of £5,000 or greater helps WWF contribute to lasting conservation solutions that will benefit species, people and the environment.
Legacies and gifts in wills
Our incredible planet and its beautiful wildlife are in serious danger – which means our work is more vital than ever.
We couldn't do what we do without the support of people who leave us a legacy – in fact, gifts in wills make up about a fifth of all our donated income. They've helped us:
Increase the number of tigers in Nepal by around 60% since 2010.
Bring rhino numbers in Nepal to their highest for 60 years, and keep poaching of rhinos, elephants and tigers at bay across the country.
Reduce the rate of deforestation in Brazil by 75% since 2000.
We all want future generations to enjoy a world where people and nature thrive. Let's make that your lasting gift to the planet.